Construction Hit By Smog Roadblock in Delhi NCR
Posted On November 6, 2023
Every year, Delhi and the National Capital Region (NCR) struggle with a relentless smog crisis that overpowers the region, posing severe health hazards to residents. The situation calls for stringent measures, prompting government interventions, including the closure of schools, a construction ban, and asking people to refrain from going out.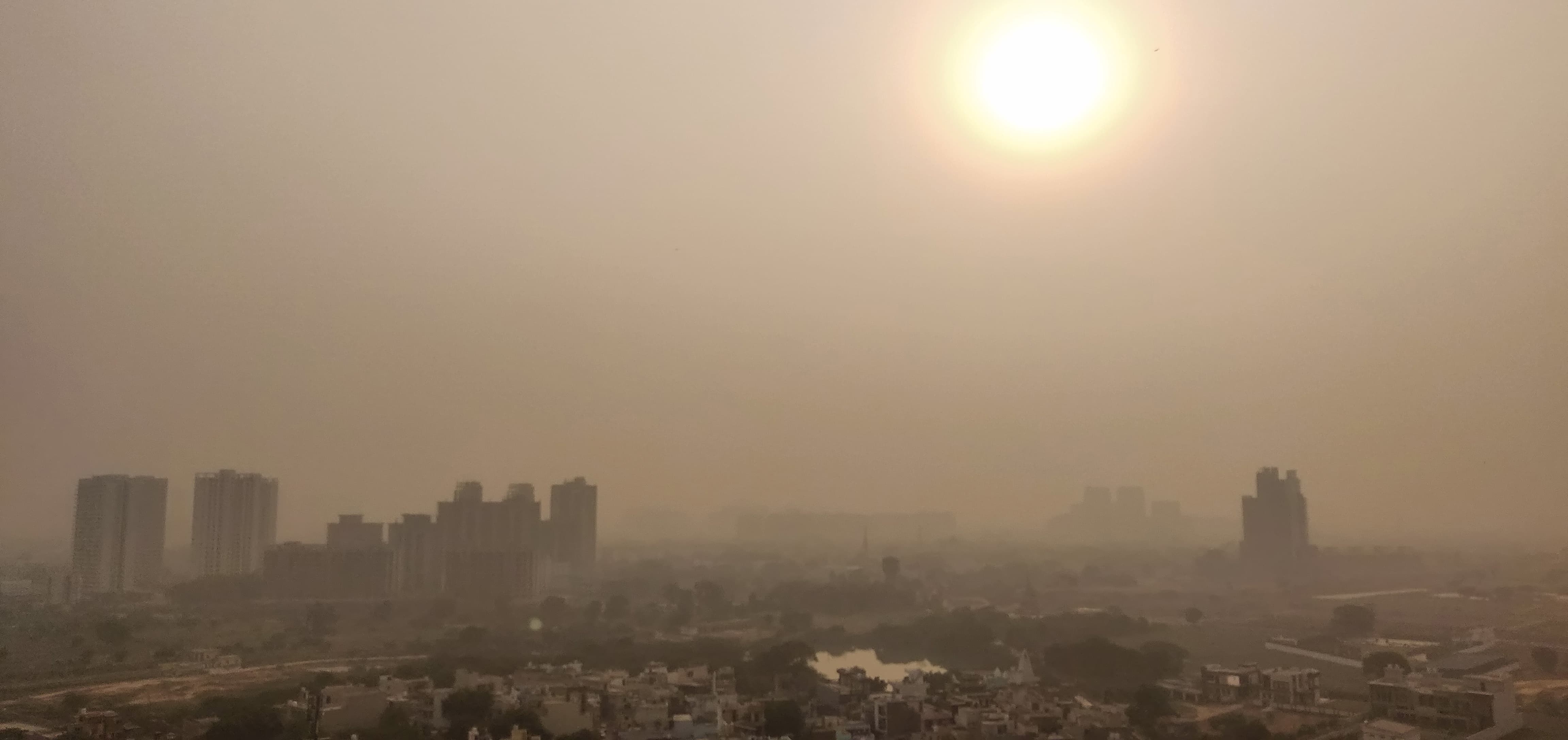 The ban on all non-essential construction activities is crucial for environmental preservation but has significant implications for the sector. Real estate properties in India have been a popular investment, and this ban affects project timelines and profits,
Smog Crisis in Delhi-NCR
Delhi's air quality index (AQI) has deteriorated to alarming levels over the last weeks, with the overall average AQI reaching 471, categorizing it as "critical." Pollution levels have consistently remained in the '400' range, posing health risks for the city's residents.
Several factors contribute to this annual smog crisis, including:
Meteorological Conditions: Unfavourable weather conditions trap pollutants, preventing them from dispersing.
Stubble Burning: Farm fires in neighbouring states, particularly Punjab and Haryana, release significant pollutants into the air.
Emissions from Firecrackers: The use of firecrackers during festivals worsens air quality.
Local Sources: Vehicular emissions and road dust are primary contributors to pollution.
Government Measures to Fight Smog
To combat the deteriorating air quality, the government has implemented a series of measures:
Construction Ban: The government imposed a one-month ban on construction activities to cut down pollution from dust and emissions related to construction.
'Work From Home' Policy: A 'work from home' policy has been introduced for 50% of government employees to reduce vehicular emissions.
Vehicle Restrictions: Authorities only allow CNG, electric, and BS VI-compliant vehicles in Delhi-NCR.
Noida's Anti-Pollution Drive: Noida's traffic police initiated a special drive to fine and seize older vehicles that do not meet pollution and fitness standards.
Smog's Impact on Real Estate Sector
While these measures are crucial for environmental preservation and public health, they pose a significant challenge to the real estate sector. Industry experts have highlighted a few effects on the sector.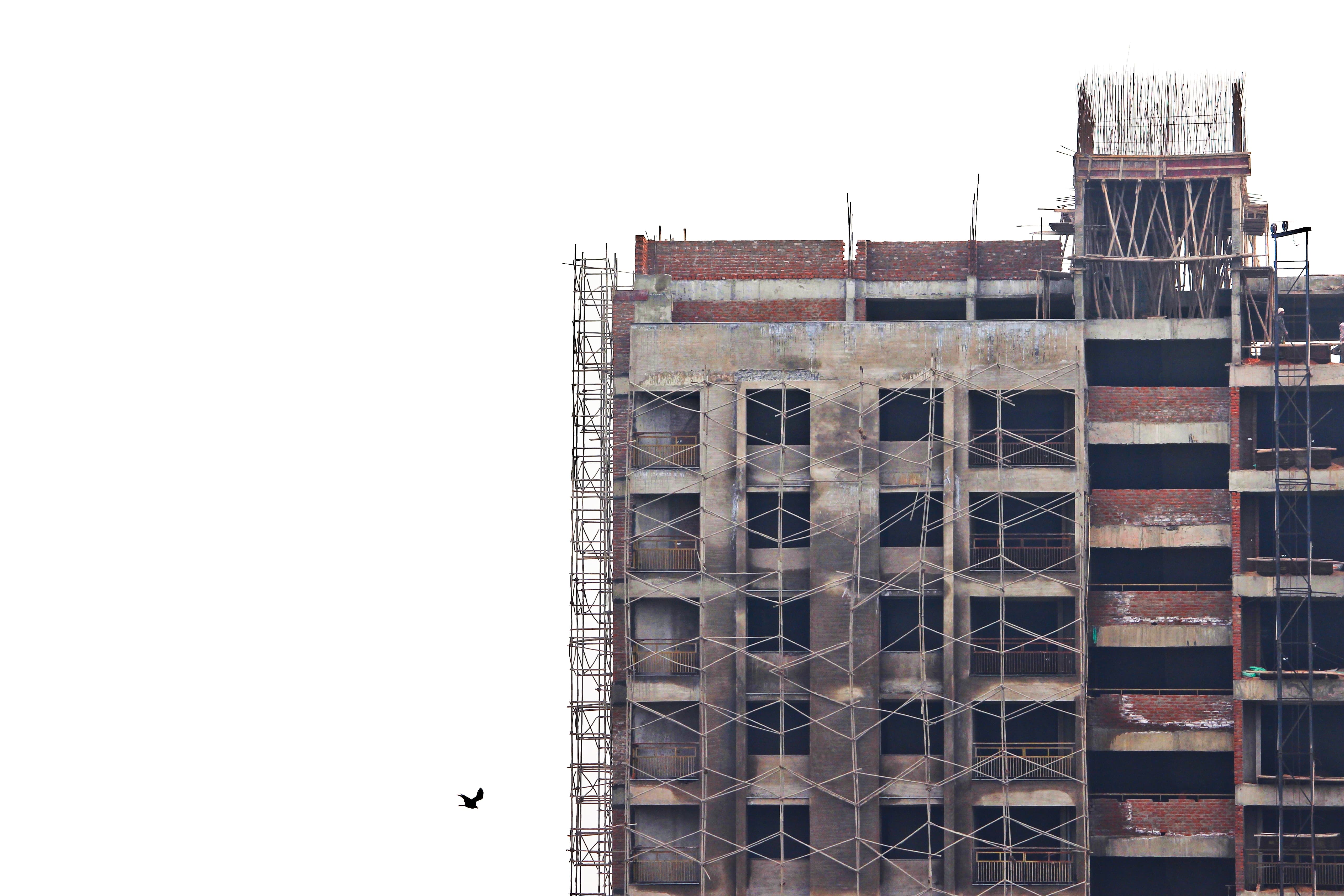 Project Delays: The construction ban is expected to cause delays in ongoing projects, with developers foreseeing at least a two to three-month setback.
Operational Adjustments: Developers are adapting by prioritizing non-environmentally detrimental activities, such as equipment installation and interior work, to continue construction within government guidelines.
Manpower Engagement: Keeping the workforce engaged in these activities is essential to prevent migrant labourers from returning to their hometowns due to a lack of work, which could further delay project completion.
Alternative Approaches: Some stakeholders suggest a more nuanced approach, considering construction on a case-by-case basis, to balance environmental concerns with real estate project timelines.
Ray of Hope Amid the Smog
The recurring pollution crisis in Delhi and NCR is a multi-pronged challenge. Plummeting temperatures trap pollutants, and vehicles, along with dust from construction sites, contribute to the toxic mix that blankets the region. A significant contributor to the Delhi smog is the age-old practice of burning rice stubble by farmers in Punjab, accounting for approximately a quarter of Delhi's pollution.
Despite the issue's complexity, authorities have implemented strong measures, including a construction ban, to address the problem head-on. Real estate stakeholders, particularly those interested in buying properties in Gurgaon, are also adapting to this challenging landscape. They are finding innovative ways to strike a balance between construction needs and environmental preservation.
As winter sets in, there's a glimmer of hope on the horizon. The situation has seen a slow improvement over last weekend, driven partly by better wind speeds that have helped slowly reduce pollution levels. While stringent measures will continue to be in place, the region is optimistic about breathing cleaner air in the coming days.
In conclusion, the ongoing smog crisis in Delhi-NCR necessitates strict, stringent action to protect public health and the environment. It presents a formidable challenge for the real estate sector, which must navigate the delicate task of aligning construction requirements with environmental concerns. As the region cautiously looks ahead, innovative solutions are being sought to address the persistent air quality issues, offering a glimmer of optimism amid the persistent challenges.