Virtual Tours – The New Face of Technology of Real Estate in India
Posted On October 20, 2023
Buying a house in Real Estate India involves multiple property visits, endless paperwork, and countless hours spent with agents. This has been the reality of the real estate industry in the past, but technology has brought sweeping changes in the sector. Not all advantages are visible to home buyers, but a few are making their presence felt.
As more and more millennials start their homeownership journey, they reach out to technology-enabled services such as real estate websites, virtual tours, smart home services, AI-enabled Customer Relationship Management software, etc.
Virtual reality (VR) is a groundbreaking technology widely adopted across various industries, offering immersive experiences and practical applications. In real estate, VR enables virtual house tours, providing potential buyers with a detailed, interactive view of properties, going far beyond traditional photos and videos in accuracy and immersion.
While this article explores virtual tours in the real estate sector, India has many innovative technologies that seamlessly help you buy a house.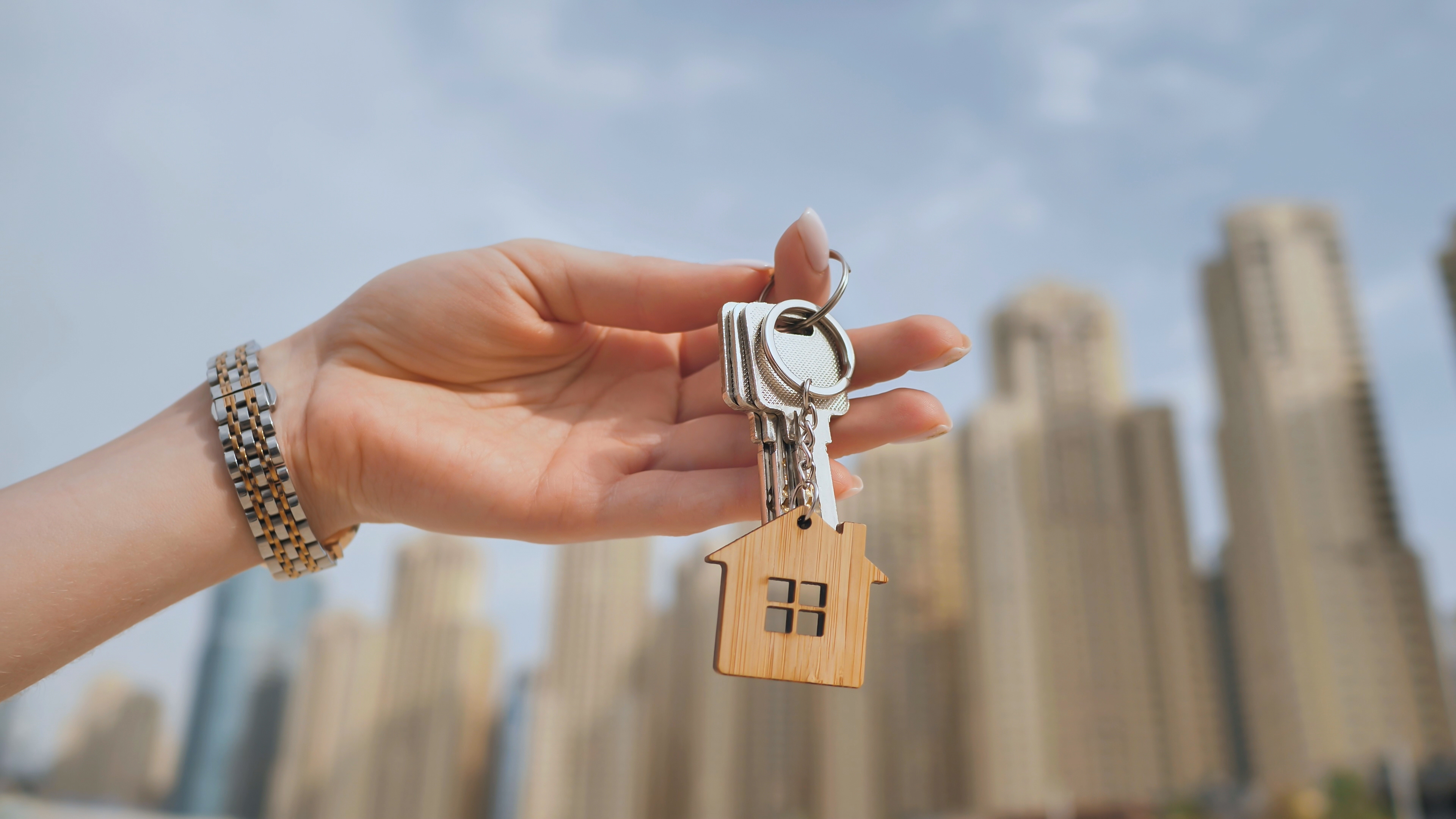 Virtual Tours: Revolutionizing Homebuying
Virtual tours have evolved from simple photo slideshows to immersive, 3D experiences that allow prospective homebuyers to explore a property without leaving their homes. These digital tours offer numerous advantages, making them an attractive and cost-effective option for investors and homebuyers in the real estate industry.
1. Convenience and Accessibility
Imagine the convenience of touring a housewithout scheduling appointments, dealing with time constraints, or travelling to different locations. Virtual tours bring the house to your fingertips, allowing you to explore it whenever it suits you. This level of accessibility is a game-changer for home buyers, whether you're down the street or across the country.
2. Informed Decision-Making
Virtual tours provide you with an in-depth view of real estate properties. You can examine every room, inspect the layout, and understand the property's flow. This immersive experience empowers you to make informed decisions about whether the house meets your criteria before taking the next step in the buying-a-house process. It also reduces the need for multiple physical visits, saving time and money.
3. Enhanced Property Visibility
Real estate listings featuring virtual tours tend to attract more serious buyers. These tours give you an intimate understanding of the property in the first instance, which can help you form a stronger emotional connection with the home you're considering. This connection results in more straightforward and focused decision-making than casual inquiries.
4. Safety and Security
Safety is a paramount concern today, and virtual tours provide a safe and secure alternative to in-person showings. They allow you to adhere to social distancing guidelines while still exploring your potential future home. While physical visits may still be necessary in some cases, virtual tours minimize risks and inconveniences associated with travel and in-person encounters.
Buying a Home through Virtual Tours
Now that you are familiar with Virtual Reality and the advantages of buying a house through virtual tours, let's break down the steps you should follow to make a well-informed decision:
Start Your Search Online
Begin your home search by visiting reputable real estate websites or apps. You'll find an array of real estate properties listed with virtual tours. Using these platforms, you can narrow your options based on your preferences, including location, price, size, and more.
Explore Virtual Tours
When you've identified a few real estate properties that pique your interest, view the virtual tours in the property listing. They typically offer an immersive 3D experience that allows you to "walk" through the house, room by room. Take your time exploring the features and layout, paying close attention to the details.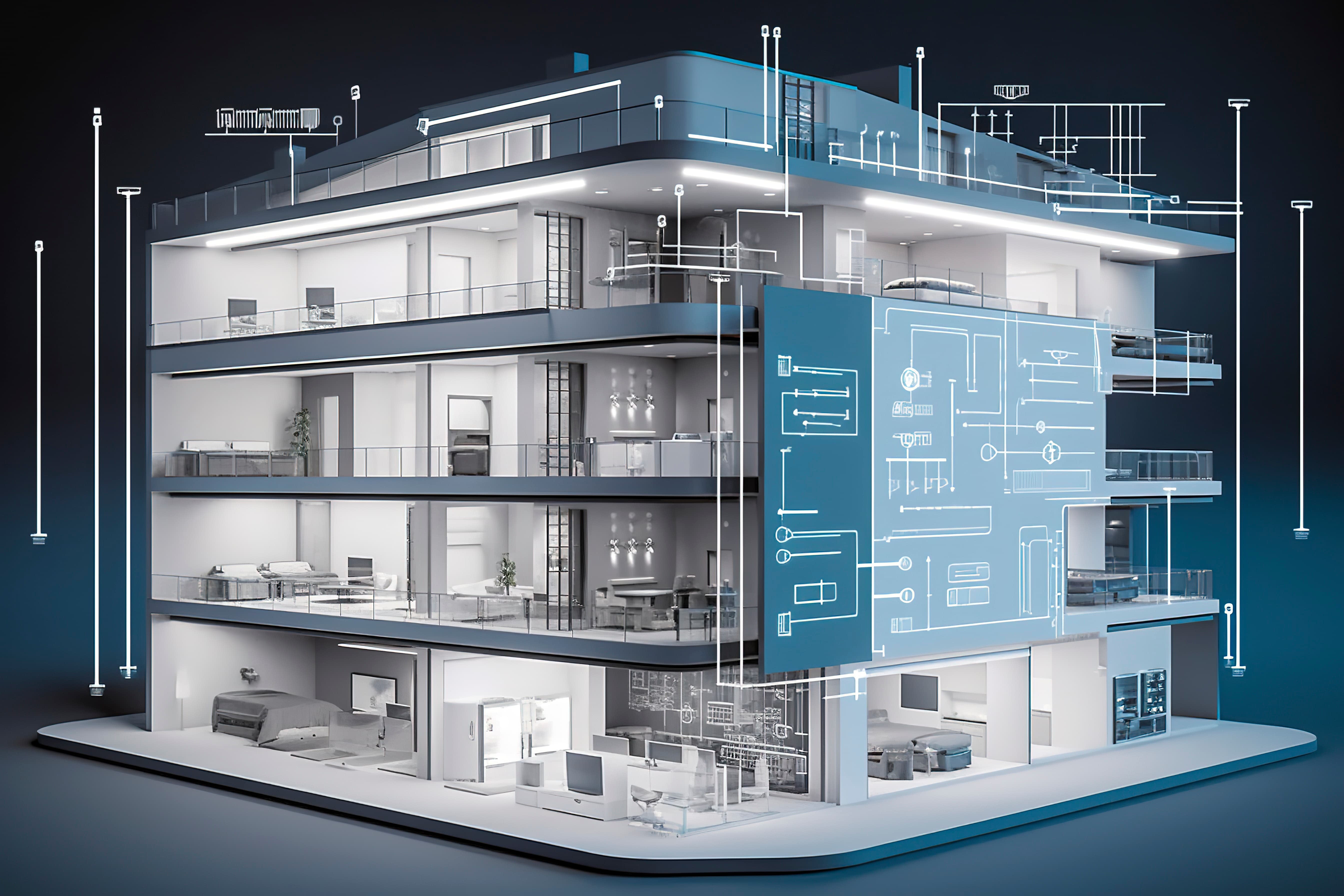 Assess the Property
As you navigate the virtual tour, pay special attention to the following aspects:
Room dimensions and layouts: Ensure that the space meets your requirements.
Condition of the property: Look for signs of wear and tear, potential maintenance issues, or areas needing renovation.
Neighbourhood and surroundings: Investigate the area using online maps and research local amenities, schools, and more.
Property features: Determine if the property has the desired characteristics, such as a garden, garage, or a specific number of bedrooms and bathrooms.
Connect with an Agent
If you're impressed with the property after the virtual tour, it's time to connect with a real estate agent. A knowledgeable agent can provide additional information, address your questions, and guide you through the negotiation and purchasing.
Schedule a Physical Visit
While virtual tours provide a comprehensive view of a real estate property, assessing some aspects of a house requires an in-person visit. If you're serious about a particular home, you should schedule a physical visit to inspect the property.
Further Steps
From this stage on, whether you've embarked on a virtual tour or not, several common but essential steps must be followed to ensure a successful property purchase:
Once you've identified the ideal home for purchase, securing financing is the initial step. Consult with a mortgage lender to obtain pre-approval for a home loan.
Use your real estate agent's guidance to make an offer on the property confidently. Thanks to the insights gained from virtual tours, you'll be well-informed and better equipped to negotiate terms and conditions that suit your needs.
Schedule inspections and physical examinations to verify the property's condition and uncover any hidden issues. Also, you must review all documents related to the property, such as the title, property history, and any potential liens. Consult a professional if necessary.
You can close the transaction once inspections and due diligence are complete and your financing is in order. This final step entails signing the necessary legal documents and transferring real estate property ownership into your name.
These steps are universally applicable, form the core of all property transactions, and ensure a smooth and informed journey to homeownership.
Summing Up
Virtual tours have revolutionized house buying in real estate India, making it more convenient, efficient, and accessible. These digital tours allow you to explore more real estate properties in-depth, empowering you to make well-informed decisions and reducing the need for multiple physical visits.
As technology continues to progress, virtual tours will play a more significant role in real estate, changing how people purchase homes. Embrace this technological innovation and enjoy the convenience of exploring your dream home from the comfort of your own space.
About The Author
Hema