About Save Max
One of the fastest-growing Canadian Real Estate Brokerages, Save Max International has over $18+ Billion in Transactions, a team of 1250+ Realtors and a franchise network of more than 80+ offices in Canada and India. Save Max has kept pace with current technologies to ensure their best services to clients, and also ease-of-use for their Realtors. Save Max is not just a team of real estate agents, but a team of entrepreneurs who are passionate about owning a business.
Vision
To enhance prosperity and happiness globally and achieve exponential growth through innovative ideas and services.
Mission
To provide exceptional value to our clients through personalized, innovative, and comprehensive solutions that embrace human-centred technology and encourage entrepreneurship while building lasting partnerships.
Values
People first: We believe that our people are our most valuable asset, and we will always put their well-being and development at the forefront of everything we do.
Honesty: We believe in being truthful, transparent, and accountable in our actions and decisions.
Trust: We build trust through our actions and by delivering on our promises.
Mentorship: We are committed to providing opportunities for mentorship, growth, and development for our people, including Realtors, employees, leaders, and more.
Teamwork: We believe that collaboration and teamwork are essential to achieving our goals. We will always celebrate and cherish exceptional teamwork.
Equality: We embrace diversity and strive for equality in all our interactions and operations.
Diversity: We celebrate the unique perspectives, experiences, and backgrounds that our employees and clients bring to Save Max.
We Guarantee Your Success!
"If you are ready to become a Successful Entrepreneur, we invite you to create your success story with us. As a Save Max Franchise Partner, you gain instant access to international platforms and diversified business operations, with the backing of an International brand to ensure your success.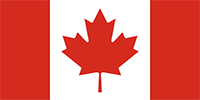 Canadian At Heart, Global In Vision
Keeping faith with its vision of changing the concept of selling real estate, Save Max is growing its business based on technology with a human touch. We do not just help people buy and sell homes, but believe in establishing lifelong relationships.
With Save Max poised to be one of the biggest employers in Canada in the next 3 years, it is a brand that represents a high level of quality and promotes a culture of excellence. Given our obsession and track record of creating successful Realtors and entrepreneurs, India is the next country where Save Max is extending its recipe for success.