Retail Boom Reshaping Haryana's Economic Landscape
Posted On July 18, 2023
Haryana, the North Indian state known for its rapid industrialization and agricultural growth, is witnessing a remarkable transformation in its retail and real estate sectors. Cities like Gurugram, Faridabad, Rohtak, Ambala, and Karnal are leading the forefront of this growth. These cities are experiencing a surge in real estate projects and the emergence of modern retail spaces, contributing significantly to the state's economic landscape.
Various agencies have played a vital role in developing commercial complexes and retail hubs in these cities, utilizing their expertise to identify prime locations, design attractive layouts, and provide the necessary infrastructure. Through strategic collaborations with developers, real estate agencies are driving the expansion of modern retail spaces, meeting consumers' evolving needs and preferences. The progress in Haryana's retail sectors is propelling economic growth and shaping a promising future for the state and Real Estate India.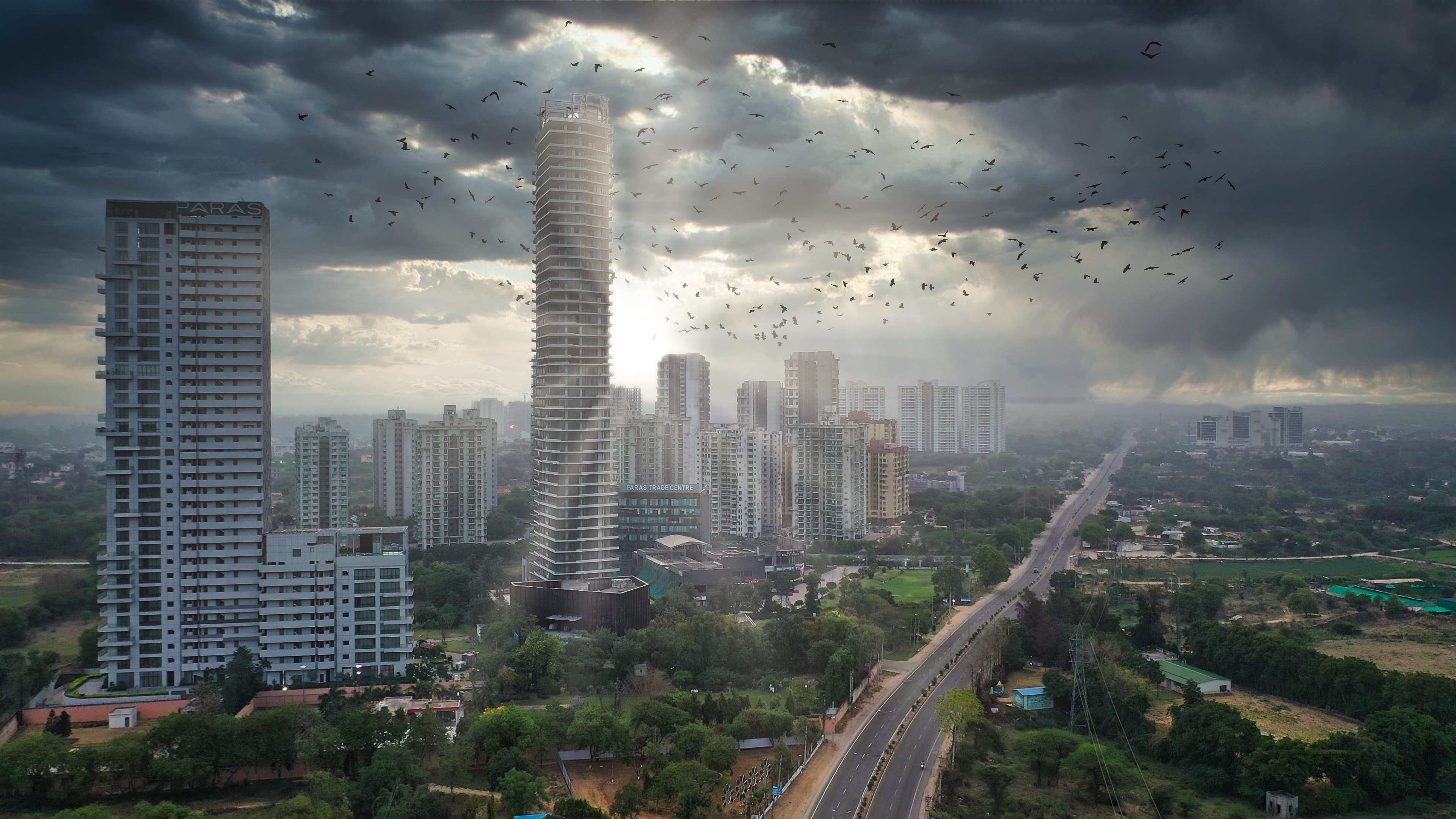 The Evolving Retail Sector
The increasing urbanization in Haryana has significantly changed its population's cultural and lifestyle preferences. People are exposed to diverse cultures, lifestyles, and global trends as they move to urban areas. This exposure influences their tastes, preferences, and shopping habits, leading to a shift in consumer behaviour.
With the advent of modern shopping malls, residents can access a wide variety of products and services under one roof. The convenience, comfort, and shopping experiences offered by these modern retail outlets have captured the evolving preferences of the urban population. Shoppers are drawn to the vibrant, lively atmosphere and the extensive choices available.
Modern retail spaces have transformed the shopping experience and created new entertainment, dining, and socializing opportunities. Shopping malls have become social hubs where people gather for leisure activities, events, and community interactions. This change in retail culture has contributed to the growth of the retail sector and has profoundly impacted the overall lifestyle and consumer preferences in Haryana.
Real estate agencies have recognized this shift in consumer behaviour and have actively created retail spaces that cater to these changing preferences. By developing commercial properties in Gurgaon and other cities, they have provided the infrastructure and platforms for retailers to thrive and meet the evolving demands of the urban population.
Mega Infrastructure Projects in the Pipeline
Adding to the growth, Haryana is undergoing a significant transformation, with 18 mega-infrastructure projects currently in progress. These projects will reshape the state and elevate its development and innovation hub status.
One such project is the Haryana Orbital Rail-Corridor (HORC), a railway line that will enhance connectivity and transport capacity. The expansion of Maharaja Agrasen Airport in Hisar aims to elevate it to an international airport, boosting regional connectivity. The proposed Delhi-Panipat RRTS Line will provide commuters with faster and more efficient transportation options.
Among these projects, the Global City in Gurugram stands out as a prime example of township development and the implementation of smart city concepts. With world-class infrastructure and a wide range of amenities, the Global City is set to become a vibrant and sustainable urban ecosystem encompassing office spaces, residential towers, healthcare facilities, hotels, exhibition-cum-convention centers, and retail outlets.
These projects represent Haryana's commitment to progress and glimpse the state's future as a thriving economic and cultural center.
Real Estate Projects Driving Growth
Leading real estate agencies collaborate with the government to create abundant investment opportunities in the thriving market.
The rise of shopping malls, hypermarkets, and commercial complexes has met the demand for retail spaces while generating a need for housing solutions. Real estate agencies have played a crucial role in developing projects contributing to economic growth, job creation, and infrastructure development.
The entry of top real estate companies has elevated construction quality, introduced innovative designs, and implemented best practices, enhancing the overall quality of real estate projects. This collaboration has attracted investments in real estate in Gurgaon and other cities, boosted credibility, and made Haryana an ideal destination for investing.
Economic Impacts and Job Creation
Haryana's robust retail and real estate sectors have become critical economic growth drivers, creating many job opportunities. The development of retail spaces has led to hiring professionals in sales, customer service, and logistics, reducing unemployment rates and boosting the state's economy.
Additionally, real estate projects have stimulated ancillary industries like construction, interior design, and infrastructure development, increasing demand for raw materials, labour, and professional services. This job creation and economic stimulation have contributed to the overall flourishing of Haryana's economy. 
Outlook for the Future
With its thriving retail and real estate sectors, Haryana is emerging as a rising star in the Indian real estate industry. The state's rapid urbanization, increasing disposable incomes, and evolving lifestyles drive the demand for retail spaces and housing solutions. This presents a promising opportunity for real estate companies in India to invest in Haryana, particularly in the bustling city of Gurgaon.
Gurgaon has become a hotspot for commercial and residential real estate investments with its strategic location, world-class infrastructure, and burgeoning corporate landscape. The city offers a conducive environment for businesses to thrive and residents to enjoy a modern and vibrant lifestyle. The retail spaces sector is witnessing exponential growth, with shopping malls, hypermarkets, and commercial complexes catering to the needs of a discerning consumer base.
Whether you are interested in investing in commercial or residential properties or looking to diversify your investment portfolio, Save Max is here to assist you. With our expertise in the Indian real estate market and a wide range of property options, we can help you make informed decisions and navigate the dynamic landscape of Haryana's real estate industry. Contact us today to explore the exciting investment opportunities in this flourishing market.