The Do's and Don'ts of Buying a Residential Property in India
Posted On October 13, 2023
Purchasing a residential property in India is an emotional, financial and significant life milestone. This decision involves securing a place to call home and making a long-term financial investment that can influence your economic stability over the years.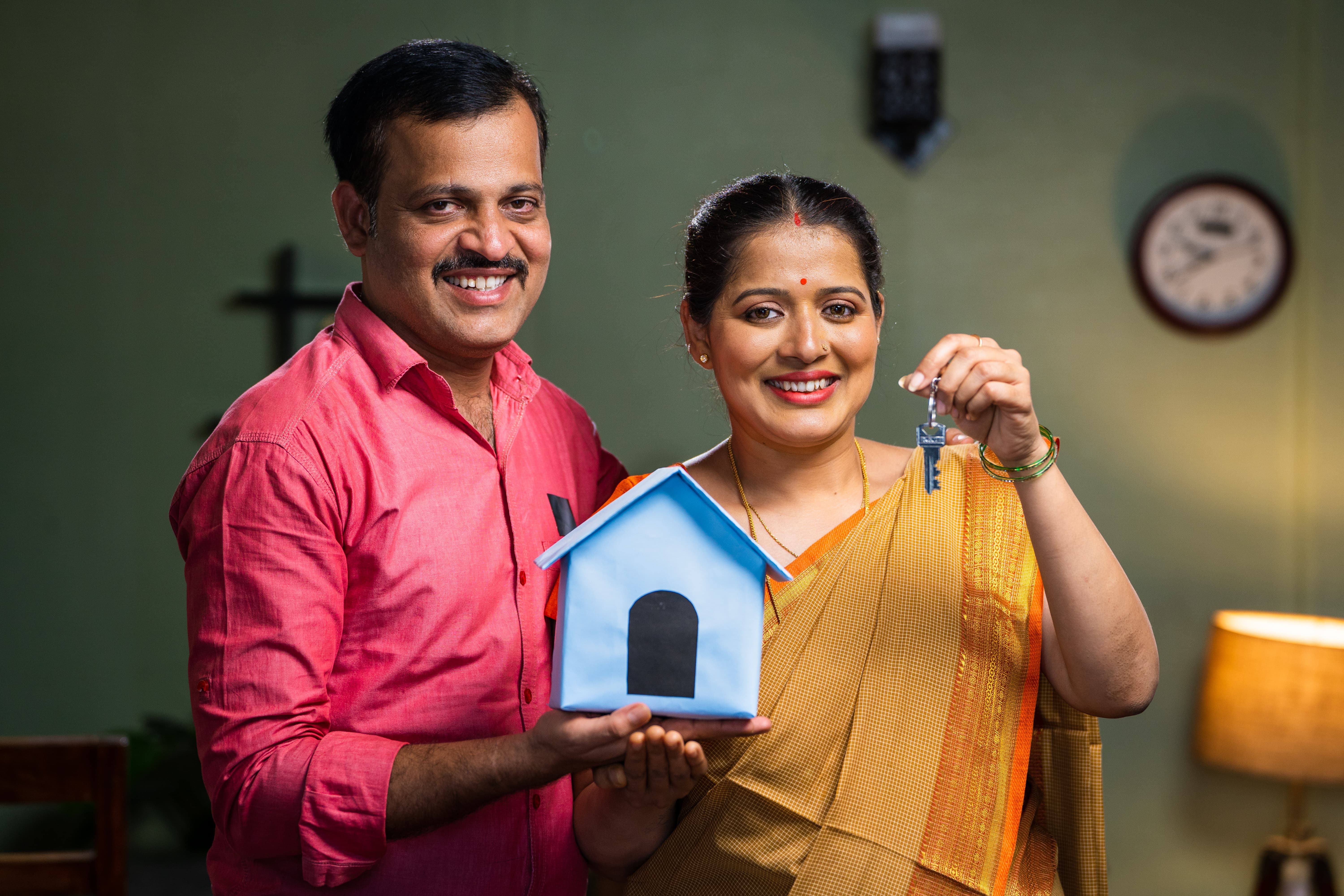 Whether you're a first-time homebuyer or someone looking to expand their real estate portfolio, navigating the process carefully to make informed decisions is essential. In this guide, we'll discuss the do's and don'ts of buying a residential property in India, making it easy to understand for the newbie.
Do's When Buying a Residential Property in India
Let us list the absolute do's you must accomplish on your home-buying journey in Real Estate India.
1. Determine Your Budget
Before you start your property hunt, it's crucial to establish a clear budget. Your budget should not only include the cost of buying a house but also additional expenses like registration fees, stamp duty, and legal charges. Ensure that you have a comprehensive view of your financial capability.
Assess your current financial obligations, outstanding debts, and future aspirations to establish a comfortable budget for your residential property purchase.
2. Get Pre-Approved for a Home Loan
Many individuals depend on home loans to fund their property acquisitions. To streamline your house-hunting experience and bolster your negotiating position, consider obtaining pre-approval for a home loan from a reputable bank or financial institution.
Seek pre-approval before looking at flats for sale in Gurgaon or other Indian cities. This step will give you a clear idea of how much you can borrow, ensuring you save time on narrowing down the properties within your budget.
3. Choose a Trusted Real Estate Agent
Enlisting the services of a dependable real estate agent can make a significant difference. They can aid you in discovering properties that match your preferences, manage negotiations on your behalf, and offer expert guidance while acquiring the right property for sale in Noida or other locations.
Seek out a real estate agent with a solid track record, in-depth local market knowledge, and a stellar reputation. Such professionals can offer invaluable support in discovering the ideal property.
4. Research the Location
The location of your residential property is critical. Consider proximity to your workplace, schools, healthcare facilities, and public transportation. Research the neighbourhood's safety and the potential for future development.
Visit the neighbourhood at different times to get a feel for the area's vibe. Talk to locals to gather insights into the locality.
5. Home Inspection is Essential
Take advantage of the home inspection. Even if a property appears perfect on the surface, there could be hidden issues that only a professional inspector can uncover. This step can save you from unexpected repair costs down the line.
Arrange for the expertise of a certified home inspector capable of conducting a thorough evaluation of the property, delivering a comprehensive report outlining its condition.
6. Think About Future Resale Value
While you may intend to live in the house for the long term, it's essential to consider the property's resale potential. Look for areas with reasonable appreciation rates to protect your investment. If a residential property in Chandigarh for sale is what you want, ensure you check the neighbourhood real estate trends.
Analyze the past price trends in the area and assess the potential for future growth and development.
Don'ts When Buying a Residential Property in India
Well, you now know what to do when buying a property in Real Estate India. But are you aware of the absolute no-no's? Do not do these things when buying a home.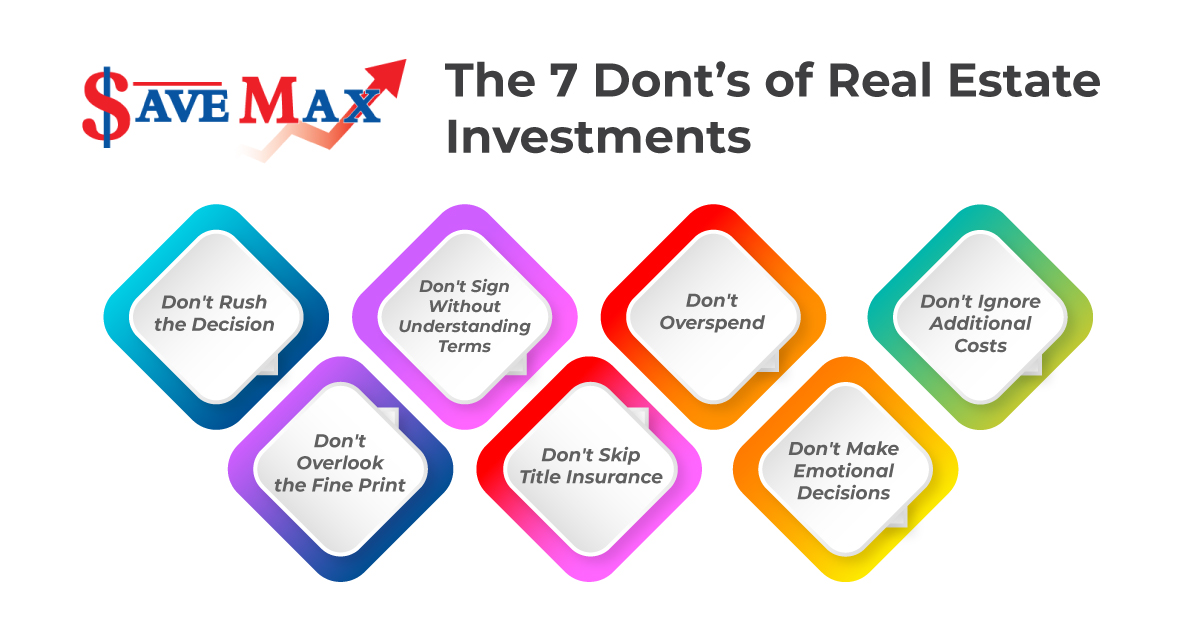 1. Don't Rush the Decision
Investing in a residential property in India is a substantial financial commitment, and it is crucial to exercise patience and careful consideration when making this decision. Take your time to explore different options and thoroughly research each one.
Steer clear of impulsive choices and thoroughly evaluate the advantages and disadvantages of each property you inspect.
2. Don't Overlook the Fine Print
Only sign a contract or agreement after reading and understanding all the terms and conditions. If you need clarification on any aspect, seek legal advice.
3. Don't Sign Without Understanding the Terms
Don't let excitement or pressure push you into signing documents you don't fully comprehend. Legal issues can be costly and time-consuming.
4. Don't Neglect the Importance of Title Insurance
Buyers often overlook title insurance, but it's a crucial aspect of property ownership. It protects your rights to the property in case of any legal disputes.
Invest in title insurance to safeguard your ownership rights and provide peace of mind.
5. Don't Overspend
Stick to your budget. It's easy to get carried away when you find a perfect property, but overspending can strain your finances and affect your long-term goals.
Remember that your budget is there for a reason. Don't compromise your financial stability for a dream property.
6. Don't Make Emotional Decisions
While feeling emotionally connected to a home is natural, try not to let your emotions drive your decision-making process. Keep a clear head and focus on practical aspects.
Consider the property's suitability for your needs and potential as an investment rather than deciding based solely on emotions.
7. Don't Ignore Additional Costs
Beyond the cost of buying a house, consider ongoing expenses like property taxes, maintenance, insurance, and utility bills in your budget planning.
Calculate the total cost of ownership, including all recurring expenses, to ensure you can comfortably afford the property.
And, Finally
Buying a residential property in India is a significant commitment that requires careful planning and consideration. We have listed the dos and don'ts that should be part of your home-buying process.
By adhering to these recommended actions and avoiding the common pitfalls, you can navigate the process more effectively and make well-informed choices that align with your financial objectives and lifestyle preferences. Remember that patience, thorough research, and the assistance of industry professionals are your most reliable allies in acquiring a residential property.
Do write to us at https://savemax.in/contactus/, and we shall help you with verified, hassle-free real estate transactions.
About The Author
Hema